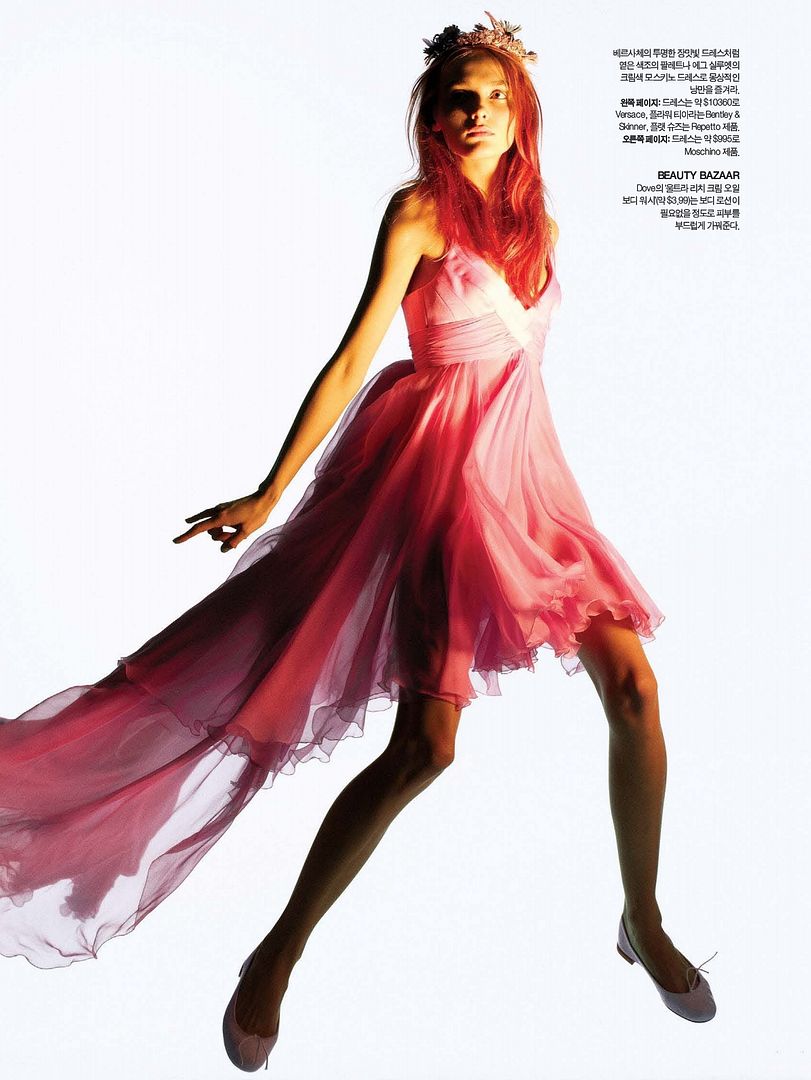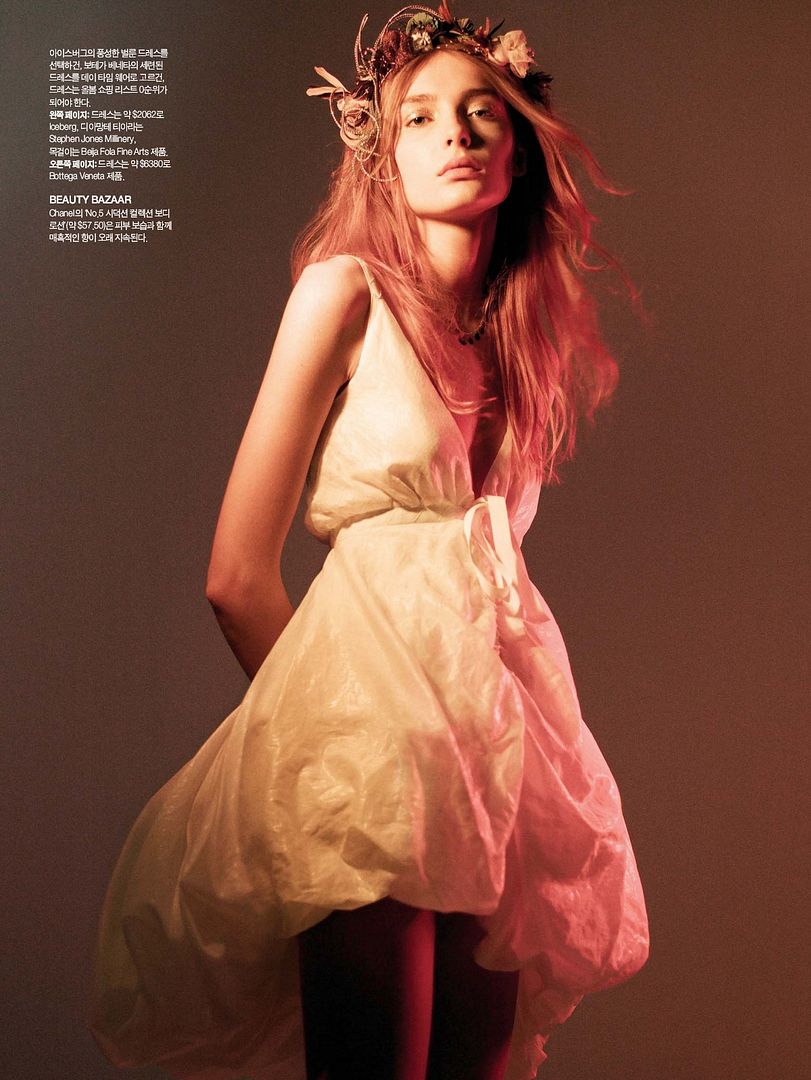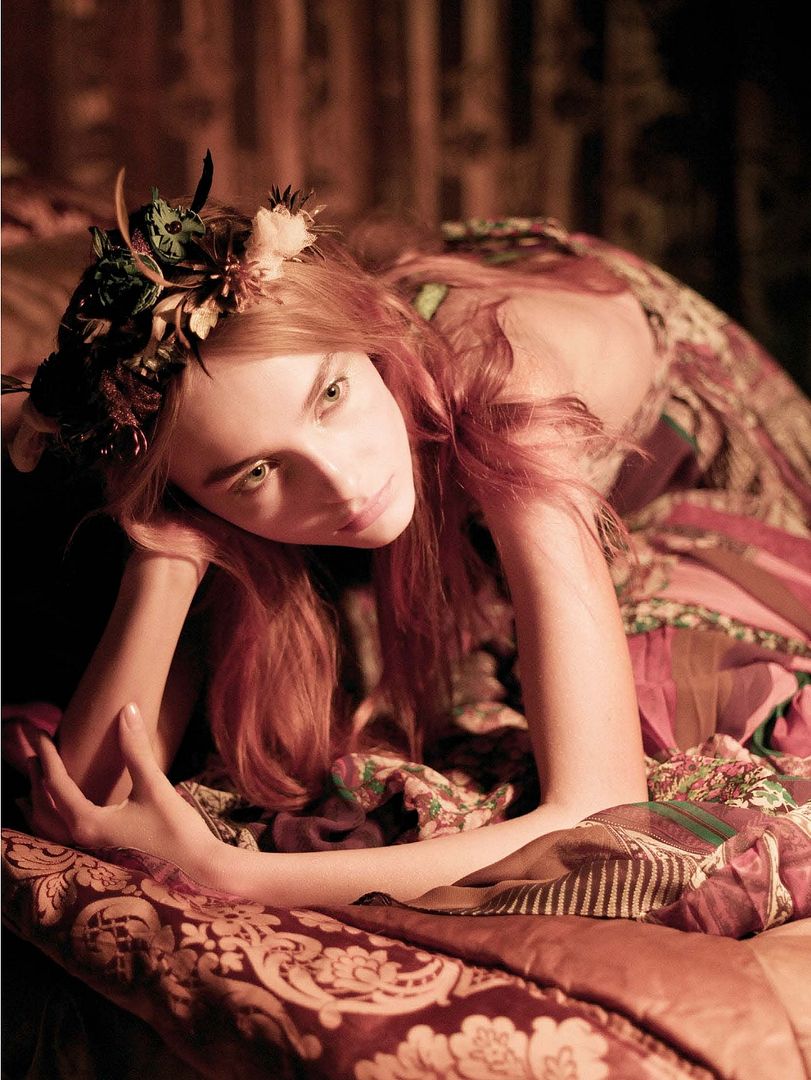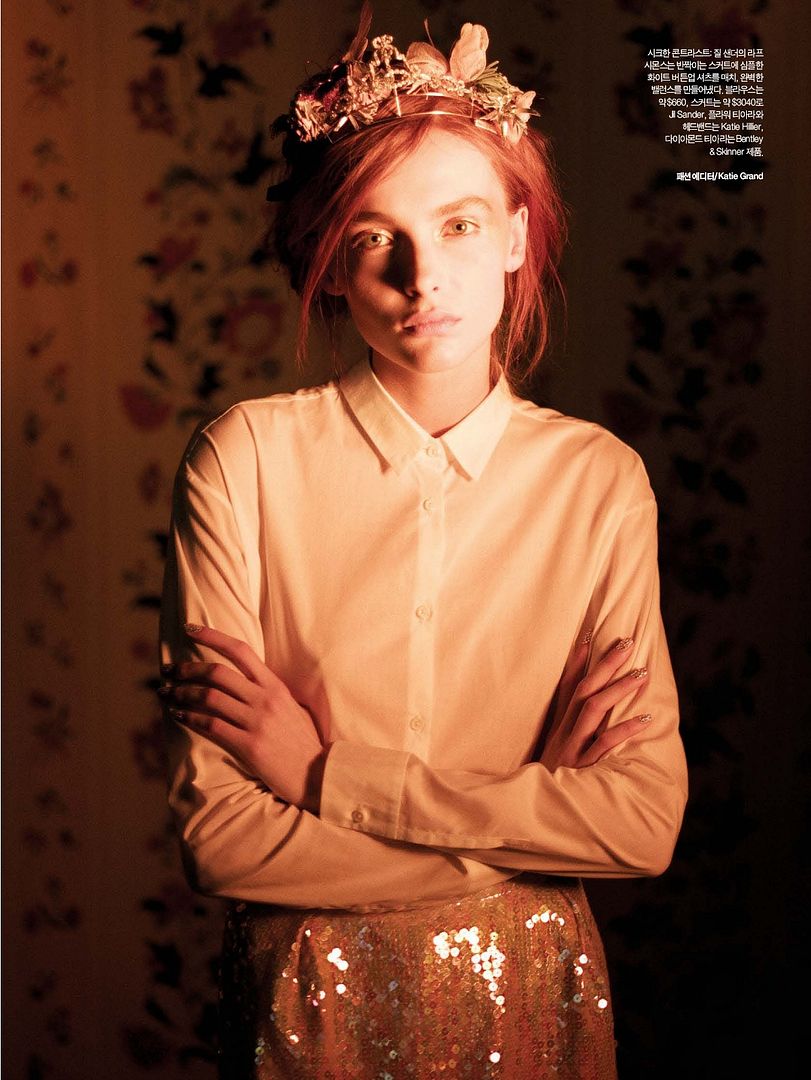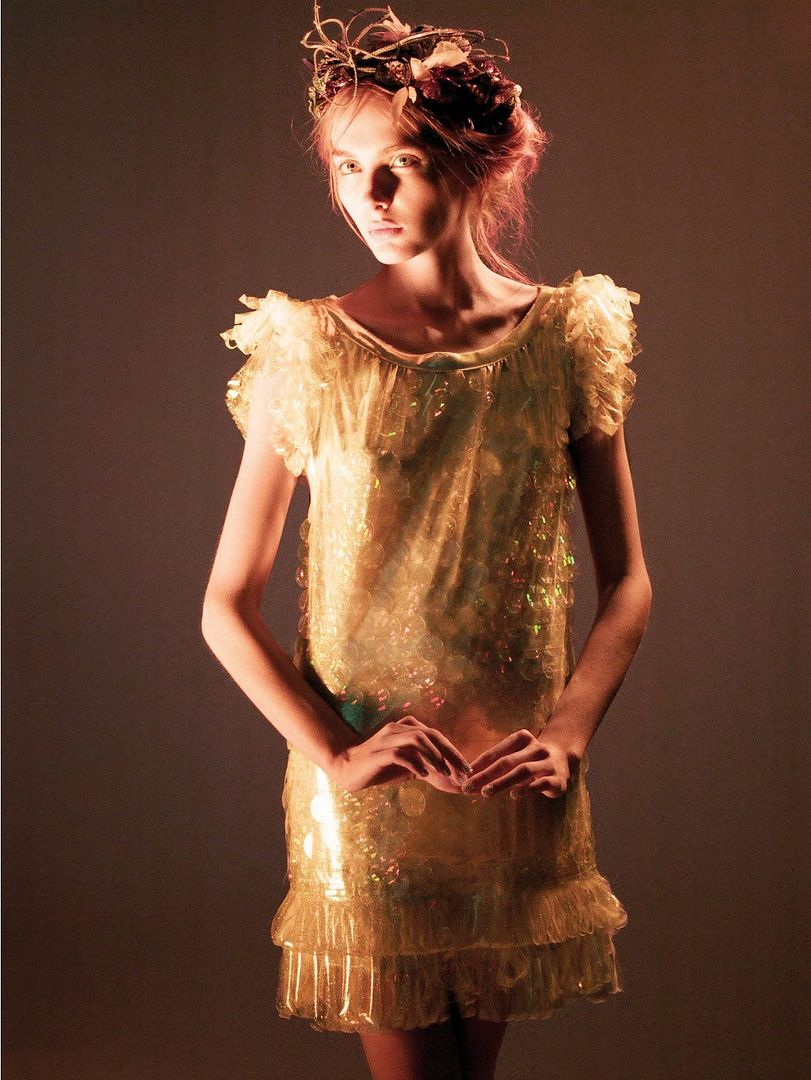 Korea's Haper's Bazaar
S
aw this editorial a while ago but never got the chance to put it on my blog. The central theme of this editorial is really elegant, and innocent. The floral headband that is paired with the various dresses is really well put together.
A little update about me, my house was broken into on Wednesday, which is extremely scary- both mentally and physically and now... I'm camera-less. Originally I had two cameras, but last week on a
Wednesday,
my my sister somehow broke my digital camera and so the screen wouldn't work. Now on this Wednesday, something happened again. Isn't it strange how I use to have two and now in a short amount of time, I have none. It's pretty sad though, especially when people just go into another person's property and take precious things away from them. I'll get over it eventually, you will just never know what's going to happen to you...