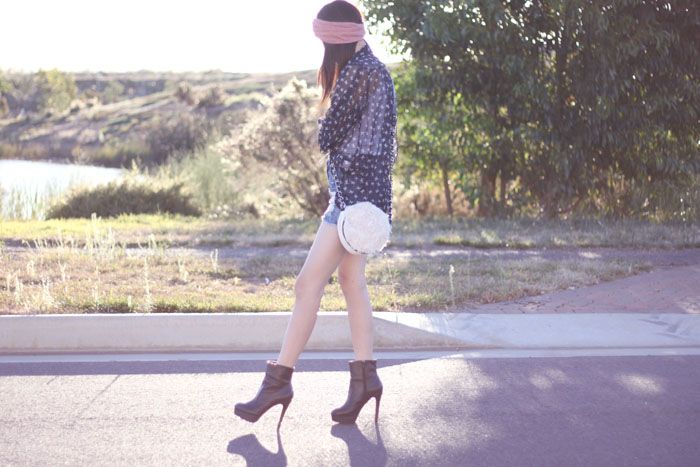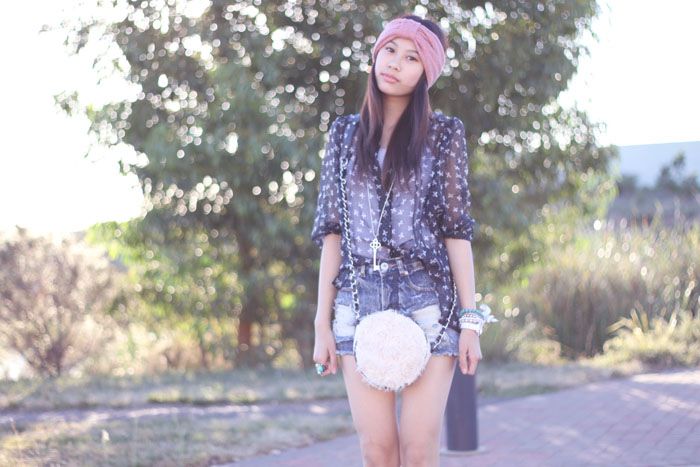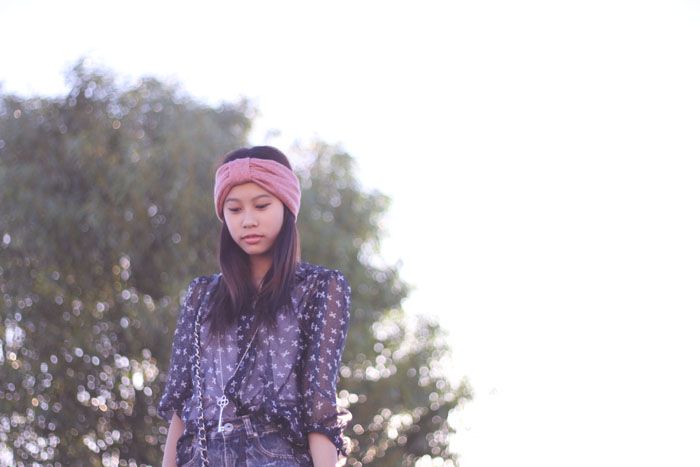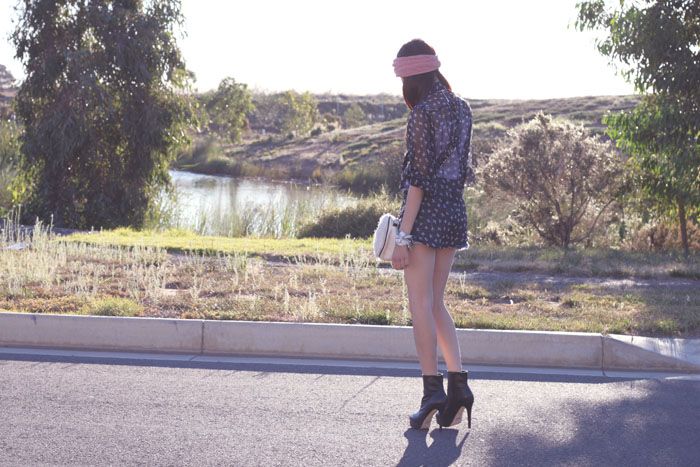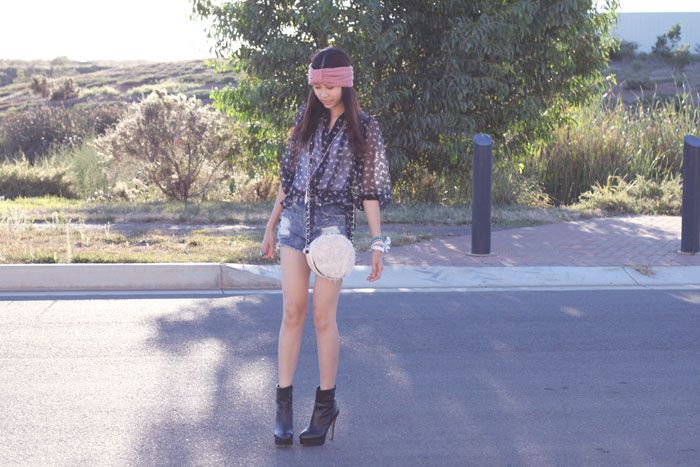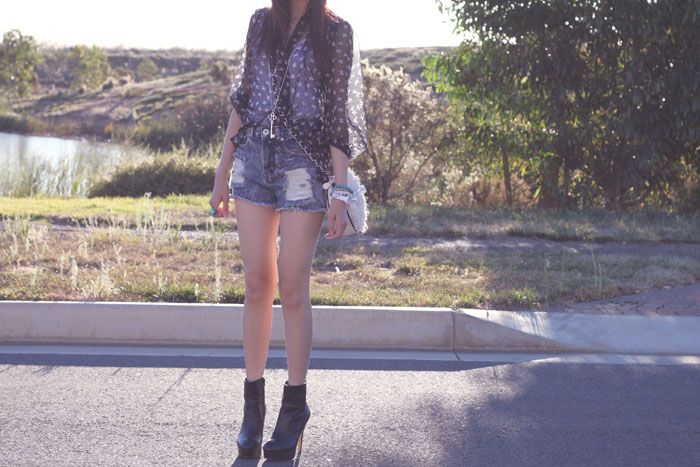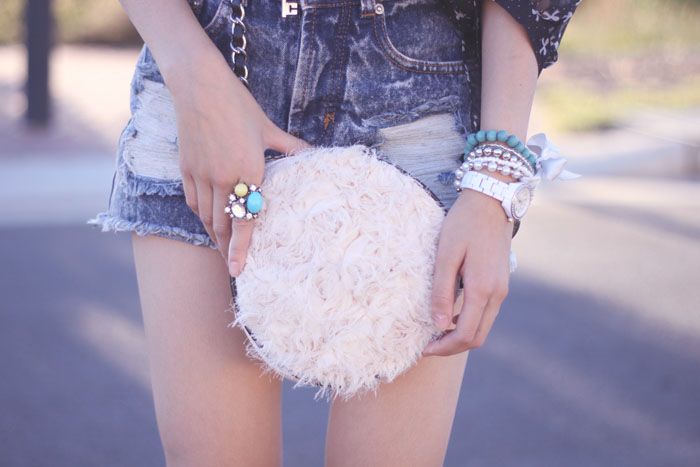 Sportsgirl turban, gifted Miss Shop blouse from friend, white singlet, Eleven Raindrops shorts, Windorsmith boots, gifted Forever New bag from friend,
D
ecided to wear out some pieces that I haven't worn out before. At first I wanted to wear a black singlet with this blouse but I couldn't find one so I wore a white one instead, and realized that having white under sheer black looks really nice. The weather was really warm throughout the day so I kept thinking that it's still summer when
technically
it's autumn. What's your favourite season? I think my favourite season would be autumn, not too cold and not too hot either.