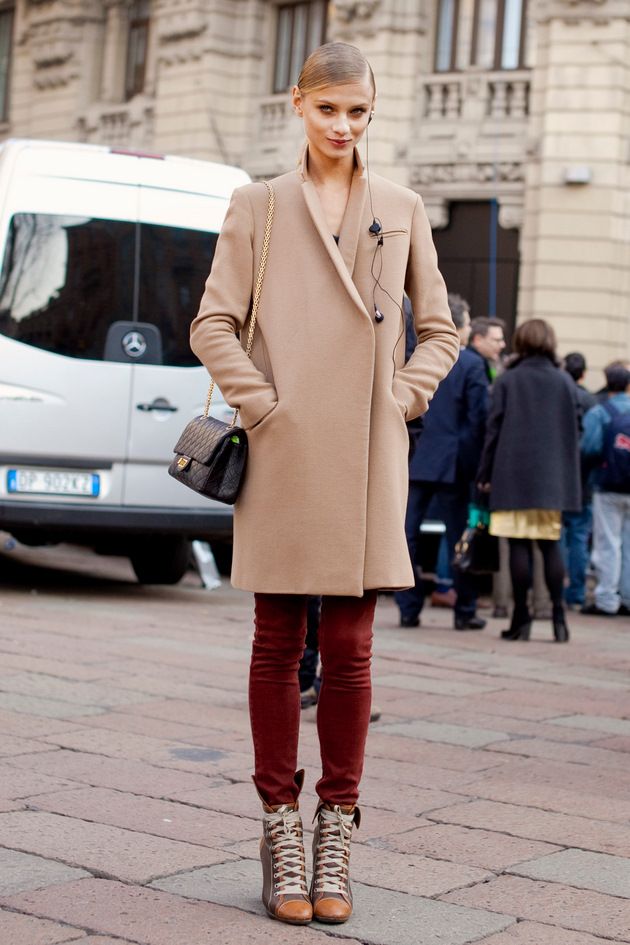 Love the her coat, jeans, and wedges.
Speaking of jeans, I scored myself a nice pair of brown skinnies by Lee for 10$... LOVE. Bargain or what? You don't normally see me wearing jeans in my outfit pictures but during days where I can't be bothered with anything I usually put on a pair of jeans, or shorts. It depends on the weather.
On Wednesday, my school is having an 'Amazing Race' where us senior students have to run around the city meeting teachers at certain stops after we figure out the clue.It sounds exciting, but I hope we don't have to run tooooooo much...