Happy Chinese New Year to everyone who celebrates it, for yesterday! :) For some reason I didn't celebrate it that much this year compared to other years... Well school has just kicked in for about a week and I can slowly see the work pile loading up but it is fun to see all my school friends again. I really need to get back into the routine of sleeping early though because I am always so tired.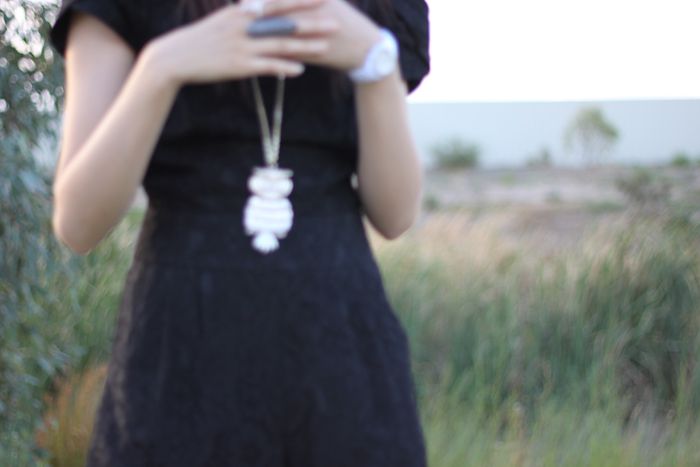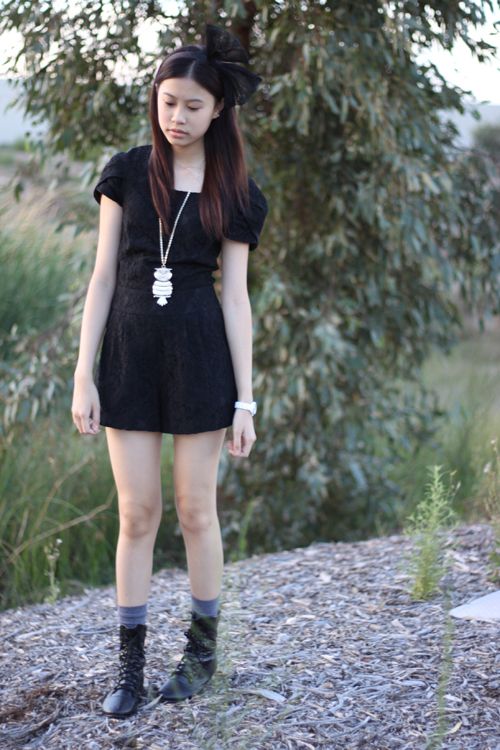 Miss Shop headband, Forever New playsuit, grey socks, Globalize boots
S
o I really like this Forever New playsuit, I bought it off my friend because she didn't try it on when she bought it and it ended up not fitting her well. I also recently bought a lace headband so it matched with the outfit, so this is basically an all black outfit. I got to play around and experiment with my lens and it gave a really nice brokeh feel and the sun was setting down which gave it a nice mood to it. Thanks to my sister who is slowly becoming quite good at photography! lol
Thanks for everyone who participated in my giveaway. I finally got around to finding the winner through random.org. Well the winner is
Rinny
! So CONGRATULATIONS :)
I actually felt nervous when I was selecting the winner because I was so curious to see who would win. Thankyou to everyone who participated in though, and hopefully I can host more giveaways in the future!