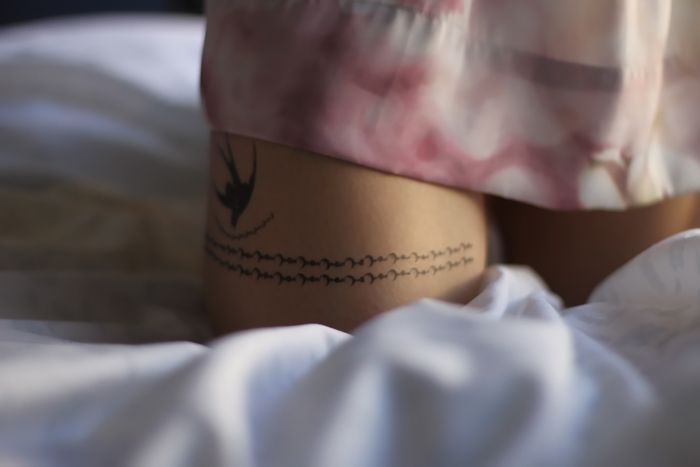 One of my birthday presents that I've received included a sheet of temporary tattoos which was inspired Chanel S/S 2010. After leaving it in my room for a few weeks, I decided to finally try it out and it turned out really well. Here are some photos that I used as inspiration. Love pearls, birds, and chains!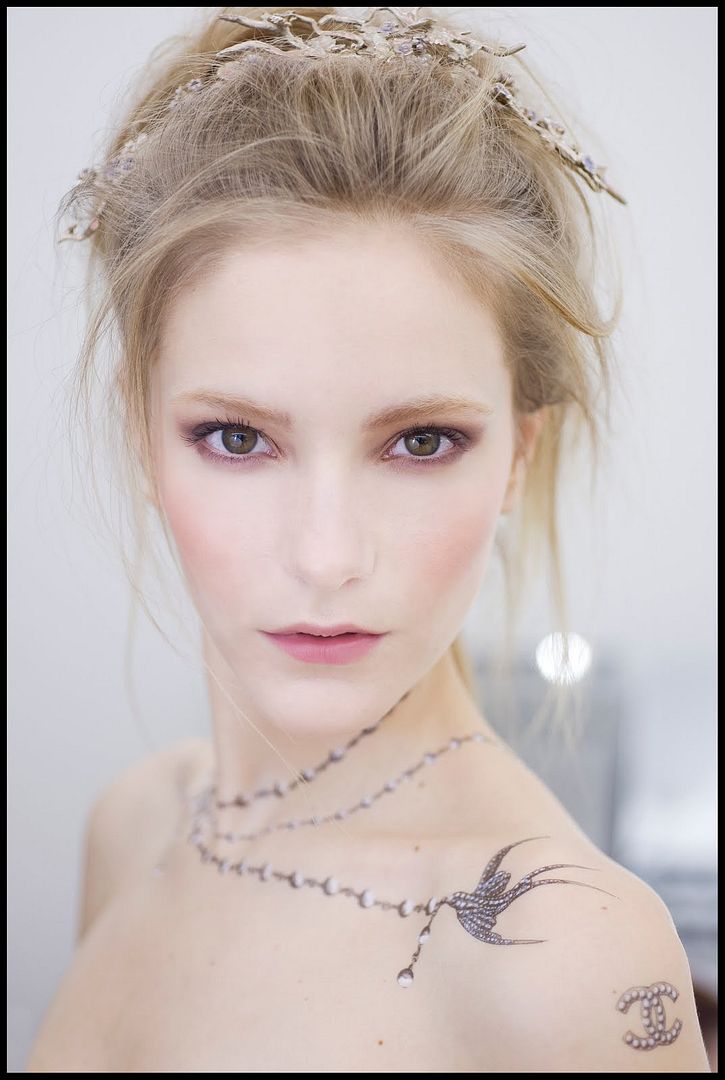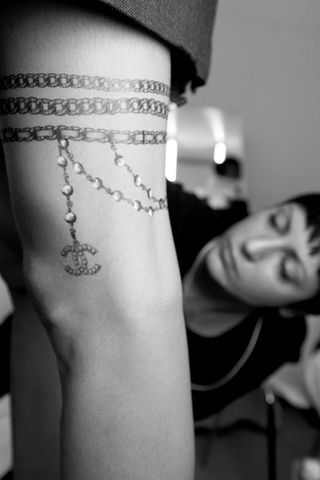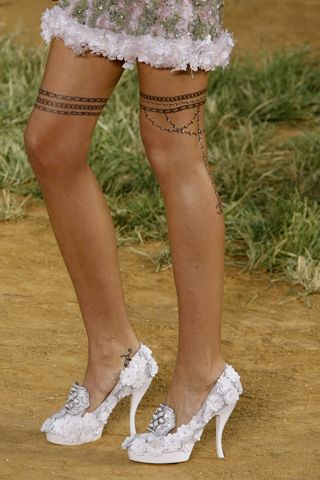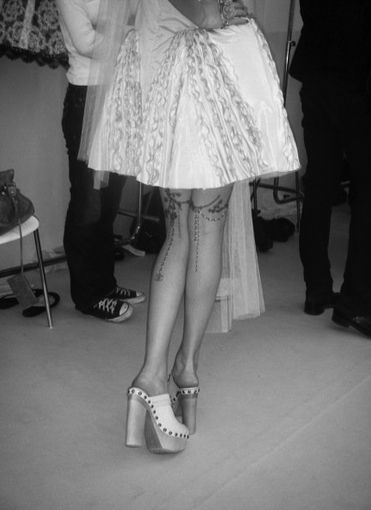 Source: Style.com, blog.fashionfreux.net, heycrazy.wordpress.com
I went to my friend's birthday as well and it had such a unique dress code that I was having a hard time thinking of what I would wear. It was to wear pink or green or both and it was revolving around being tropical. There was a mango cake there and it was really nice because I haven't eaten a mango flavoured cake for a whileeeee.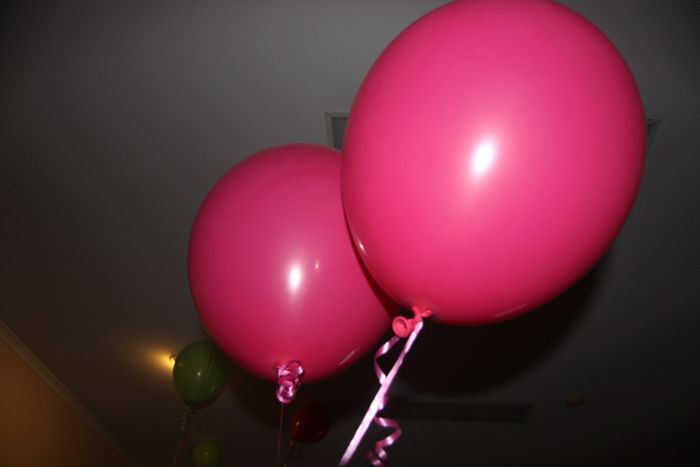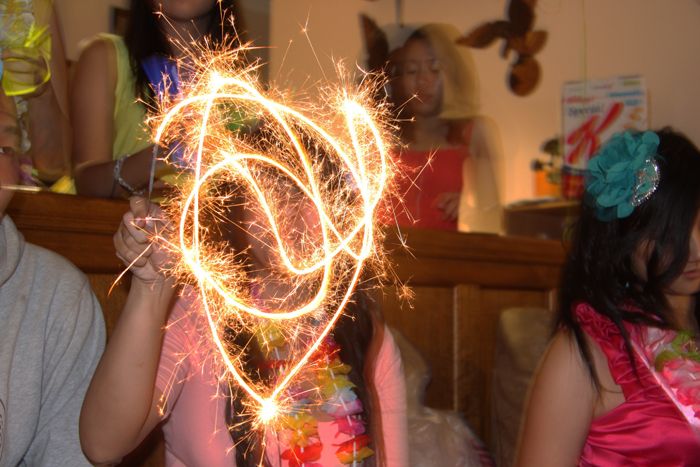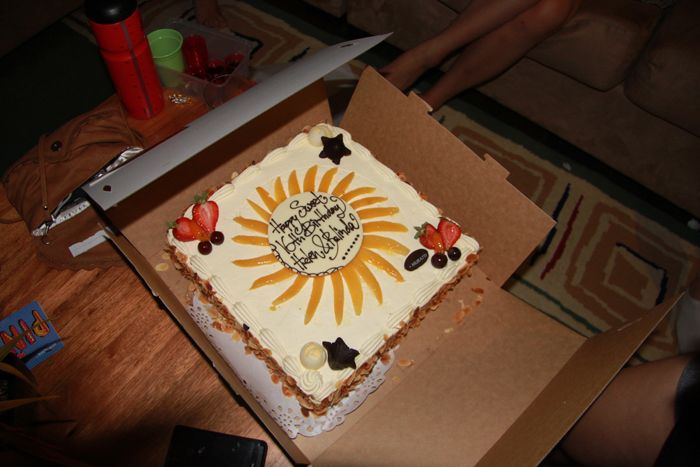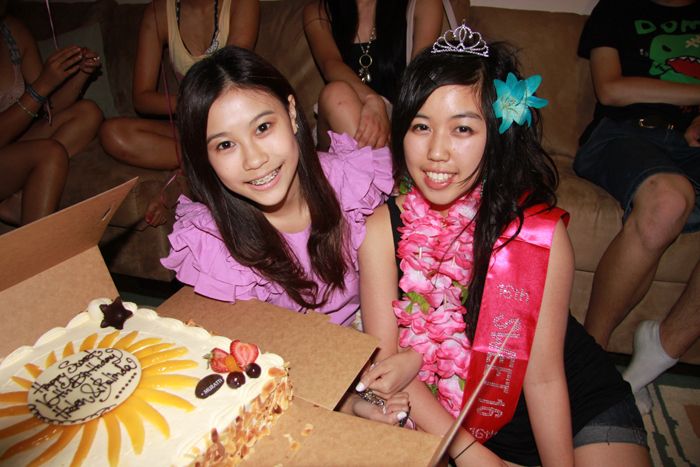 One of the birthday girl ( there was two). Doesn't she look so pink and tropical??? haha