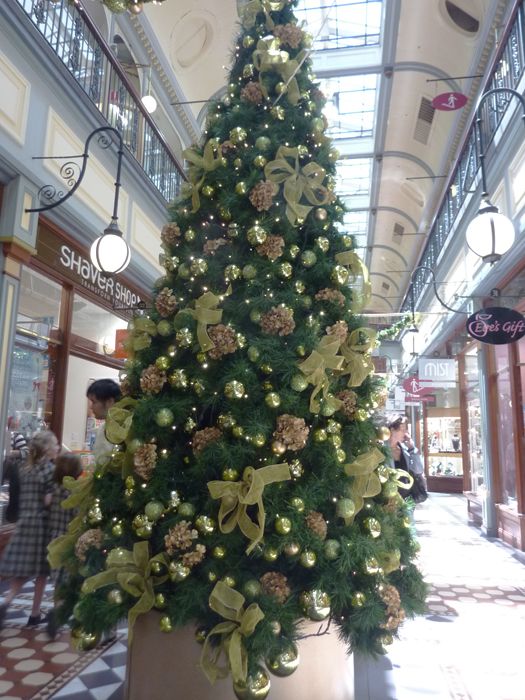 A random Christmas tree in an arcade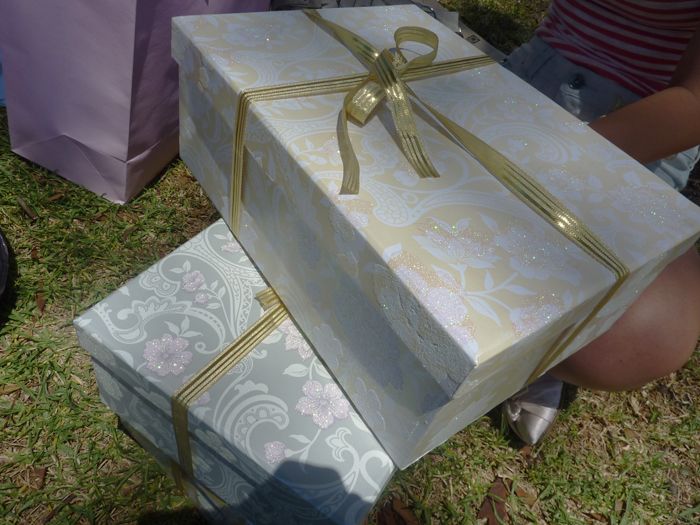 One of the presents from my friend- Pretty packaging.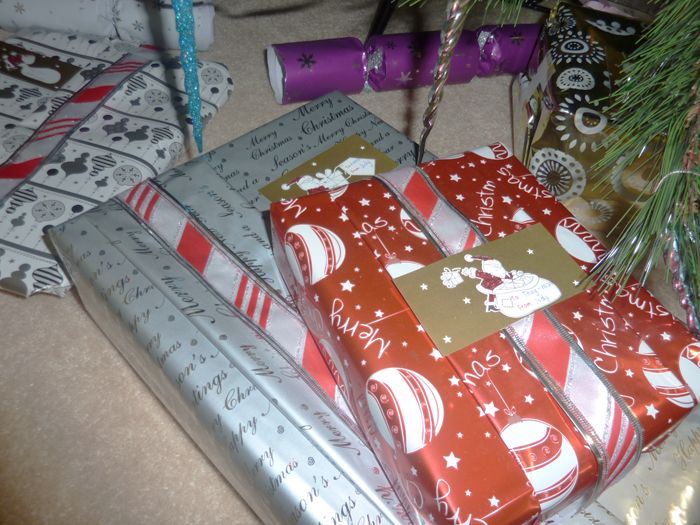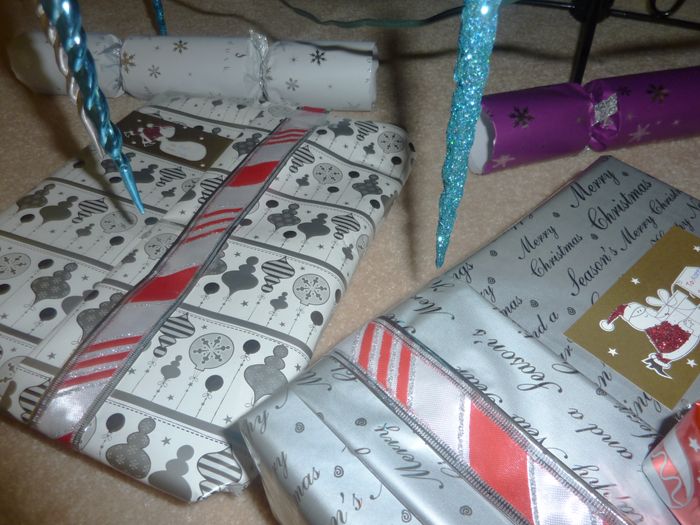 Presents that I wrapped up + our Christmass tree a few weeks ago when it did not have lights or any presents under it...
Merry, Merry Christmas to everyone who is reading this right now! I hope you will receive all the presents that you have hoped for and that you spend the day with the people you love most.
I can't believe it's Christmas already which means that 2010 is ending very, very soon. I've done so much and learnt so much this year but I'll talk about that in another post since it's not Christmas- related... I went out for a Christmas outing with my friends yesterday where we all exchanged presents and had a little picnic. I would like to thank them so much for the thoughtful and gorgeous presents that they gave me!!! I'm going to spend Christmas day with my family tomorrow and I can't wait for it, especially when they open the presents I bought for them. So once again... MERRY CHRISTMAS/ HAPPY HOLIDAYS!