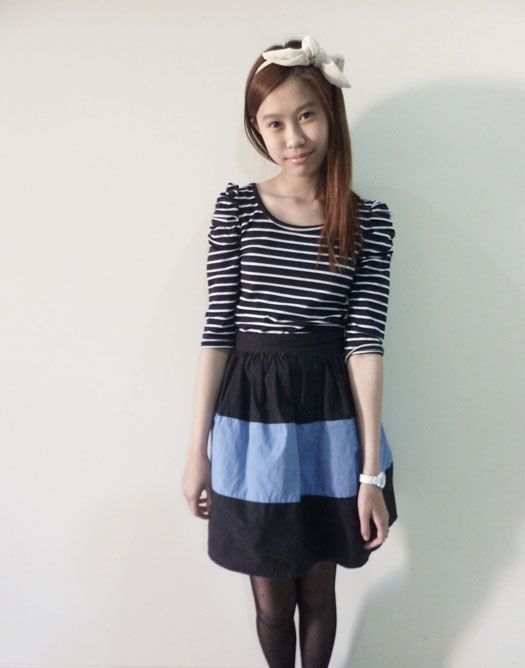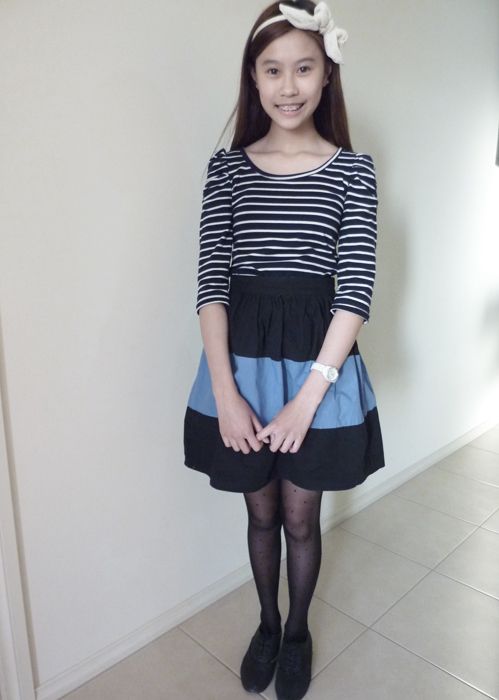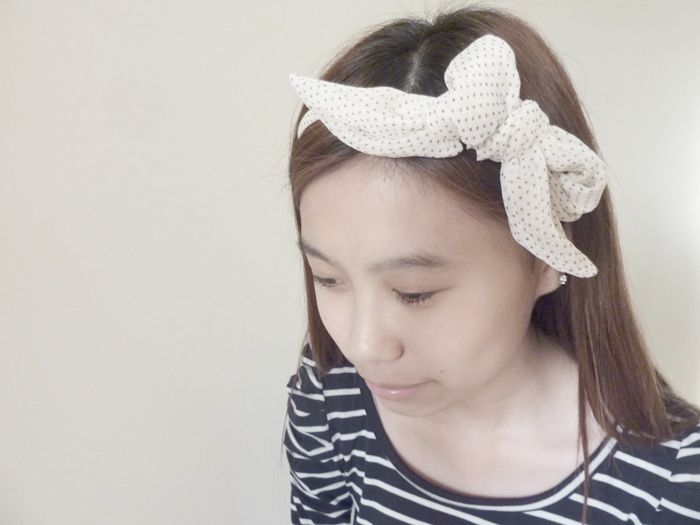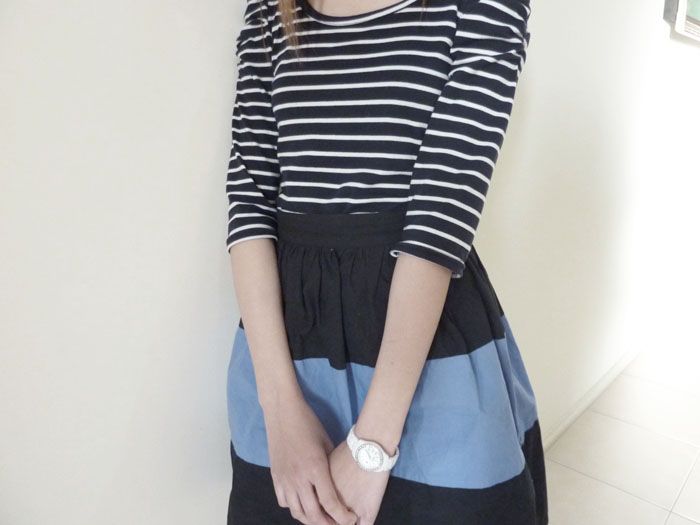 Headband from HK, top from HK, Finders Keepers skirt, Bardot blazer, Dangerfield polka dot tights, Wittner oxfords
I wore this blue/ black outfit on Friday to the library to study and I was amazed at how much revision I could do when I'm not at home where everything is a distraction such as my family, electronics, internet, and my room. I have exams this week yet at this very moment, I'm procastinating... When I was revising for my maths, I left my ruler at home so I couldn't rule the pages or draw my graphs. I ended up using my other book to rule the margains and my iPod case as my small ruler to draw the graphs... This is what happens when I'm desperate! Ha.
I bought this skirt a long time now and it only looks nice if the top that I wear it with is black or navy. The good thing about that is that many people seem to believe that I'm wearing a dress when I'm not since the colours blend in well. Though I dislike the fact that the skirt's material is rather... (can't seem to find a word to describe it) but it tends to stick to my stockings which makes the front part of my skirt look weird when I'm walking around... I bought the stripey top in Hong Kong and it adds a nice touch since the shoulders are a little puffy and it makes the outfit look a little more girly.
Oh and for some reason, I can't wait to watch Part 2 of Harry Potter and the Deathly Hallows next year.